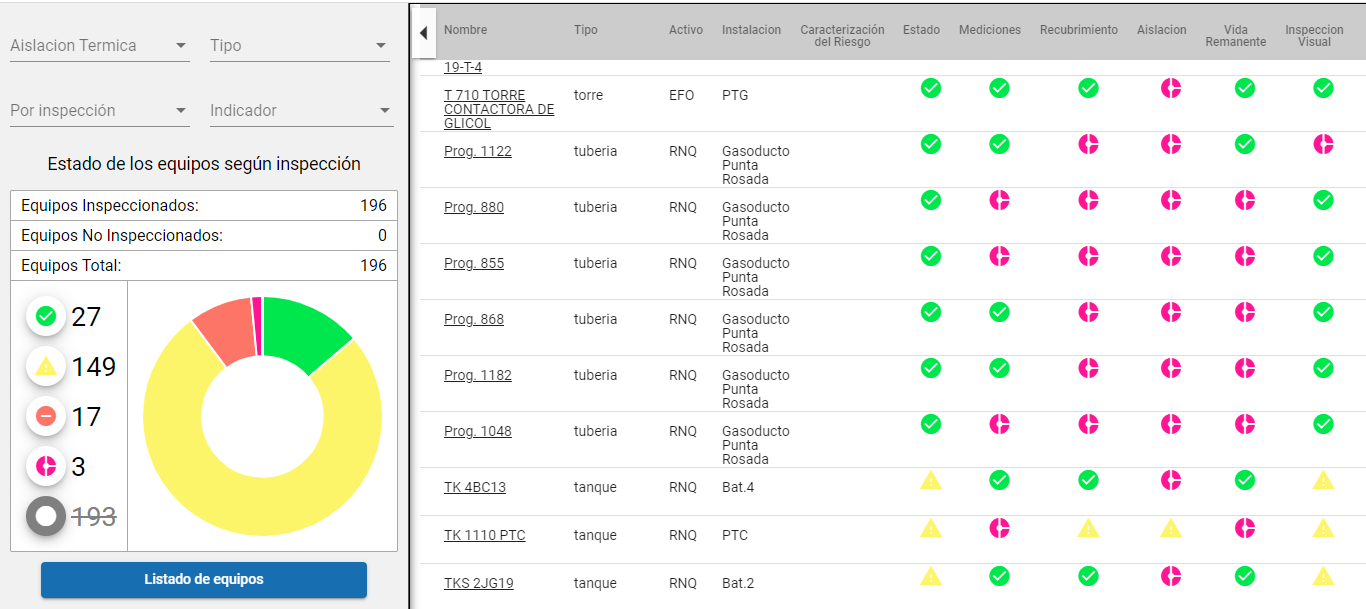 Full 2

Maintenance and integrity management of industrial assets 100% in the cloud

Full 2
Simultaneous visualization of data in graphical, georeferenced or tabulated form

Full 2
Better understanding of reports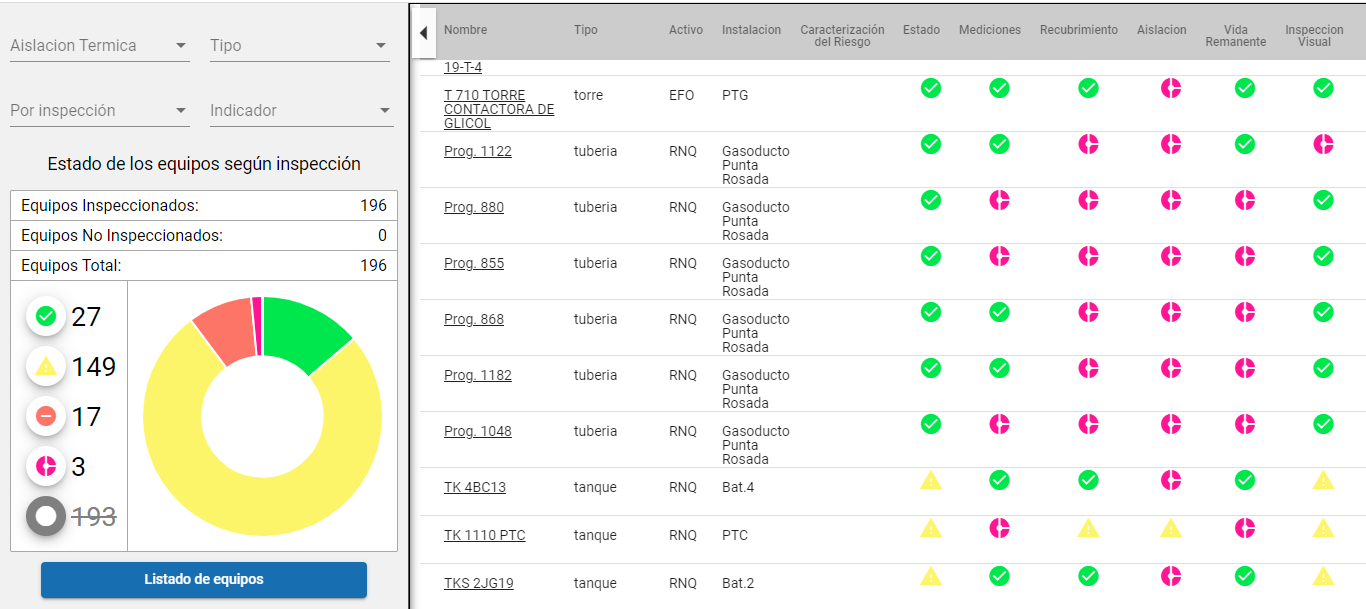 Comprehensive asset maintenance management service, includes a platform entirely in the cloud that allows automating the maintenance and integrity management of industrial assets.
It ranges from consulting, inspection planning, background checks, NDT inspection, data analysis, asset status indicators, georeferenced dashboard, and reporting.
Keep the database up-to-date with the integrity condition of your critical plant equipment
Detect in a quick glance, any deviation in the maintenance plans and integrity risk
Achieve more efficient inspection resources, reduce maintenance costs, improve plant reliability.
Maintain traceability of the tests carried out over time on the same asset
Detect recurring failure mechanisms in certain
Automatic delivery of information, vital to improve planning and prioritize maintenance of assets
Make an Appointment
for any inquiry